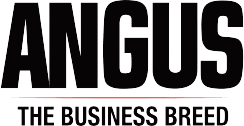 AAA-Registered Angus Cattle for Sale
At Windlestone Ranch, we pride ourselves in offering the finest Angus cattle for sale registered with the American Angus Association (AAA). They are hand-raised with the highest industry standards, ensuring their docility and ease of handling, and with meticulous attention to their pedigrees. We use DNA and parentage testing for all our animals to ensure they have excellent genetic traits.
Whether you're in the market for cow-calf pairs, breeding bulls, bull calves, or replacement heifers or steers, we have a wide selection of high-quality animals, and our prices are competitive. Reach out to us today for more information.
Schedule an Appointment
Contact us today to learn more about our Angus cattle for sale or schedule an appointment to visit our farm. We look forward to seeing you.